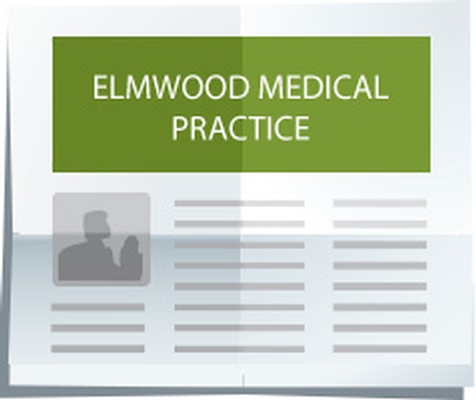 IBS article
12th February 2016
Do you suffer from Irritable Bowel Syndrome (IBS)? Have you spent years trying remedies with little or no success? We are delighted to offer the Low-FODMAP diet at Elmwood Medical Centre, under the guidance of our FODMAP-trained dietitian Niamh O'Connor.
Commonly asked question include….
What does FODMAP stand for?
Fermentable
Oligo-saccharides
Di-saccharides
Mono-saccharides
And
Polyols
So what exactly are FODMAPs?!
They are short chain carbohydrates which are fermented in the gut and lead to the symptoms associated with IBS, which include abdominal pain, bloating, diarrhoea, constipation, alternating bowel habit, nausea and vomiting.
Isn't is the same as a gluten-free diet?
No! Gluten is a protein, but FODMAPs are carbohydrates, although they sometimes occur in a small number of similar foods. A Low-FODMAP diet is not gluten-free and is definitely not suitable for anyone who has Coeliac Disease, although we can design a tailored version which is suitable.
Who is your nutrition expert in Elmwood?
Niamh O'Connor is a state registered dietitian and nutritionist, a graduate a TCD, and has 22 years' experience. She has been working in Elmwood for 3 years now. She was also one of the first dietitians in Ireland trained to implement this evidence-based treatment, which was originally pioneered in Monash University, Melbourne. The diet has slowly been adapted for use in Ireland and the UK with research and support from Kings College London and The Bon Secours Hospital Cork. Niamh was recently a guest speaker at the Irish College of General Practitioners winter meeting in Athlone, to spread the word about this effective evidence-based treatment which is available at many GP clinics throughout the country. It also has been shown to be very beneficial in controlling symptoms in patients with Crohns Disease, Ulcerative Colitis, high output ileostomies and other functional gut disorders. It is also effective to use in children, but, as word of caution, as with any restrictive diet, it must be very carefully supervised by a registered dietitian so as not to compromise growth or nutritional status of the child.
· It is very important to see your GP before making an appointment for a FODMAP consultation, as the symptoms of IBS often mimic more serious conditions, which need to be investigated/ruled out.
· Generic information is available online but this has very limited success, as the programme must be dietitian-led, brand-specific, patient-specific and monitored.
Further information on Niamh on her website: www.corknutrition.ie
As Niamh is a state registered dietitian and nutritionist, and a member of the Irish Nutrition & Dietetic Institute, consultation fees are covered by LAYA, Aviva, VHI & GloHealth. Full details on fees and reimbursements can be found here:
http://corknutrition.ie/wp-content/uploads/2012/05/Reimbursement-of-Private-Dietetic-fees-from-Health-Insurance-Companies_May-20151.pdf
Niamh O'Connor RD MINDI
Registered Dietitian & Clinical Nutritionist
BSc (Hons) Human Nutrition & Dietetics, TCD (1993)
Dip (Hons) Dietetics, DIT (1993)
PgCert FODMAP diet, BSH Cork (2012)
PgCert Management & Leadership, IMI Dublin (2015)